Tile and Grout Cleaning in Baltimore, MD
Tile is a versatile hard flooring choice, and it is hard to find a home without tile. And where there's tile, there's grout, and the discoloration and grunginess that makes a tile floor look dirty, no matter how often you clean it. The sad truth is that typical cleaning methods won't keep your tile looking clean for very long.
That's why eM.Di Carpet Cleaning Baltimore offers tile and grout cleaning for homes, stores, office buildings, health clubs, and many other commercial and industrial locations in the Baltimore area. We provide custom care for your tile and grout, from pre-inspection through the end of the cleaning.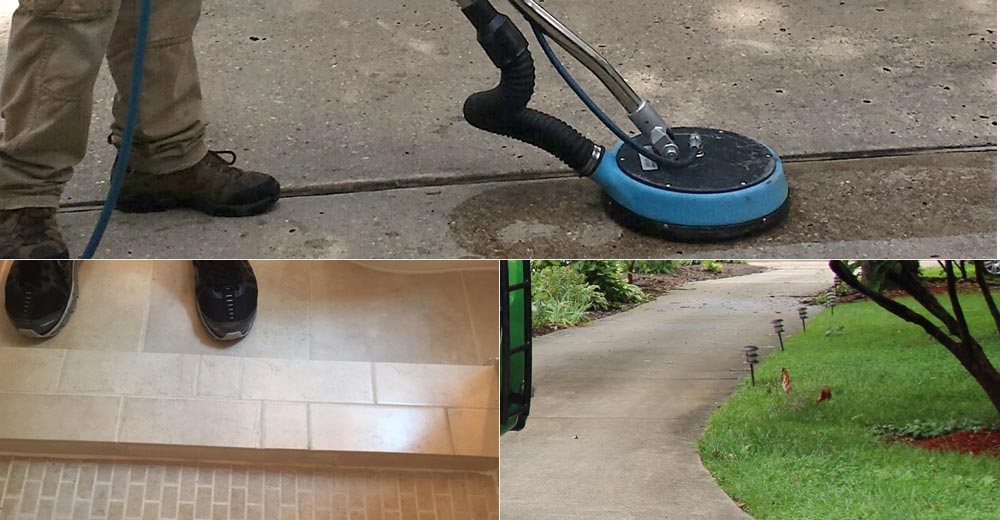 Tile and Grout Cleaning for Your Home
Bathroom floors and walls, shower stalls, tile backsplashes in kitchens, tile floors everywhere. It takes a lot of elbow grease to clean grout, especially when it's white, and it doesn't take long until it looks dirty again. eM.Di Carpet Cleaning Baltimore can make it spotless again, using our professional steam cleaning equipment and cleaning solutions specifically designed for your floor. Whether stone, porcelain or ceramic, we have the right cleaning methods to make your floor look like new again.
Grout Sealing
Tile and grout cleaning will get the grout clean again, but how can you keep it that way? Grout gets dirty because it is porous, readily soaking up liquids that spill on it, trapping dirt inside. Many home cleaning solutions can't clean deep down inside the grout, so we also offer a grout resealing service so it will be easier for you to keep your grout clean. Grout sealant wears away gradually from the floor, and should be reapplied every two years to maintain your grout's protection.
Commercial and Industrial Cleaning
Commercial properties sustain a lot of traffic, and there is nowhere where this is more evident than on the floors. From lobbies and entrances to store aisles and public restrooms, your tile or stone floors will make an impression on your customers. Right or wrong, they will judge your business by its cleanliness, and even the best janitorial services won't make them think your bathrooms are clean if the tile looks dirty.
Our commercial and industrial services for hard flooring surfaces include treatments for marble and stone flooring, as well as power-washing for cement surfaces. We work with you for convenient scheduling that won't take away from your business hours.
Call 410-864-8452 for your free estimate with no obligation. We offer convenient scheduling throughout Baltimore and the surrounding areas of Baltimore County.