Rug Cleaning in Baltimore, MD
Rugs are not only a decorative element in your home or office, but they also serve as an investment. They add warmth, color, and style to your space. However, with heavy foot traffic, dust, and spills, rugs can lose their luster and appear worn out. Regular cleaning is essential to maintain their beauty and longevity. At eM.Di Carpet Cleaning Baltimore we provide reliable, efficient, and affordable professional rug cleaning services. Our cleaning methods are designed to deeply clean your rugs without causing any damage to the delicate fibers.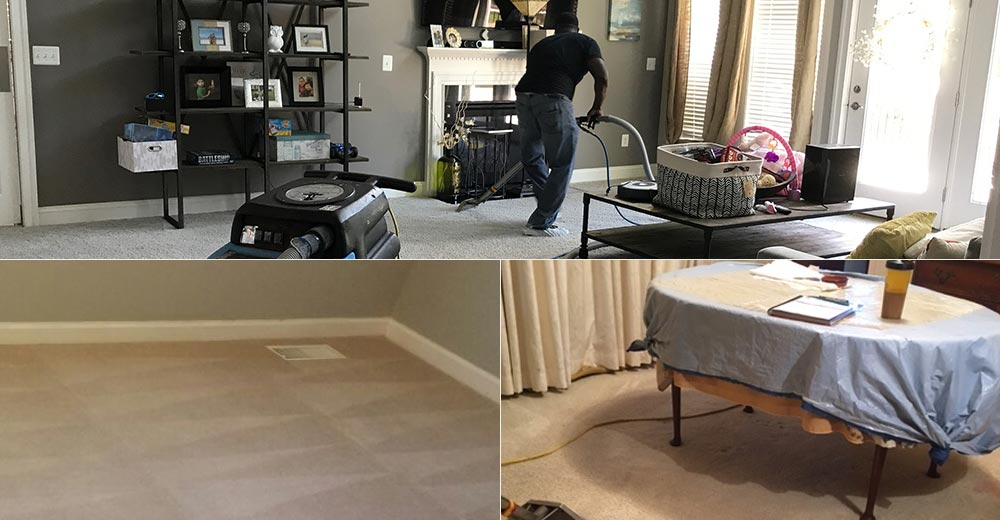 Our Baltimore Rug Cleaning Methods
When it comes to cleaning your rugs, various methods can be employed. Here are a few commonly used rug cleaning techniques:
Steam Cleaning: Also known as hot water extraction, steam cleaning is highly effective for deep-cleaning heavily soiled, stained, and odor-causing rugs. Our technicians use a powerful machine to apply hot water and cleaning solution, dissolving dirt and extracting it along with the water. This method leaves your rug fresh and clean, with minimal disruption to your daily activities, making it suitable even for commercial spaces.
Rug Repair: Our skilled technicians specialize in repairing rugs, addressing issues such as frayed edges, holes, rips, and re-fringing. Our goal is to restore your rug to its previous condition, saving you the cost of purchasing a new one. As part of our rug cleaning process, we carefully examine the condition of your rug and recommend repair services if necessary.
Rug Protection: We also offer rug protection services to keep your rug clean and stain-free for a longer period. Our Scotchgard protection forms a barrier on the fibers, preventing stains from penetrating the rug. In case of spills or stains, the barrier allows for easy cleaning without leaving any residue or odor.
We pride ourselves on our attention to detail and commitment to providing top-notch professional rug cleaning services.
How We Clean Rugs
At our rug cleaning company in Baltimore, we follow a step-by-step process to ensure thorough cleaning and restoration of your rugs. Our approach is designed to deliver exceptional results while prioritizing the care and preservation of your rugs. Here's how we do it:
Inspection and Identification: We begin by conducting a thorough assessment of your rug's fiber type, existing stains, and any damages. This initial inspection helps us tailor our cleaning method to your specific rug and avoid any potential harm.
Pre-Treatment: To effectively remove dirt, dust, and stains, we apply a specialized pre-treatment solution. This solution penetrates the rug fibers, loosening any embedded particles and preparing the rug for deep cleaning.
Deep Cleaning: Using advanced cleaning tools, we meticulously clean your rug's fibers, ensuring all dirt and stains are effectively agitated and removed. Our cleaning solutions are eco-friendly and gentle, suitable for a wide range of rug fibers.
Rinse and Extraction: After the thorough cleaning process, we rinse your rug comprehensively to eliminate any residue from the cleaning solution and remaining dirt. Our powerful extraction equipment efficiently removes excess moisture, expediting the drying process.
Drying and Finishing: For optimal results, we carefully hang your rug to dry in a controlled environment. Additionally, we groom the fibers to restore their appearance and provide a polished finish.
Why Choose Our Rug Cleaning Services in Baltimore, MD?
When it comes to rug cleaning, selecting our professional services offers several benefits. Our team is composed of experienced rug cleaning experts who possess extensive knowledge in handling a wide variety of rug types, including Oriental, Persian, wool, silk, and more. With our expertise, your rugs are in capable hands.
We prioritize the health and well-being of your home or office environment by exclusively using safe and eco-friendly cleaning solutions. Our products are free from harsh chemicals and toxins, ensuring a clean and healthy space. To minimize disruptions to your daily routine, we offer on-site cleaning services and flexible scheduling options. This ensures convenience and efficient service delivery, tailored to your requirements.
Residential and Commercial Rug Cleaning in Baltimore, MD
Our professional rug cleaning services are available to both residential and commercial customers in Baltimore, MD, and surrounding areas. Whether you need rug cleaning for your small apartment or large office building, we are equipped to handle any job, regardless of size. Whether it's a one-time deep cleaning or a regular maintenance plan, we've got you covered.
Get a Free Estimate by Giving Us a Call
Your rugs deserve superior care and maintenance to preserve their appearance and freshness for years to come. At eM.Di Carpet Cleaning Baltimore, we strive to deliver exceptional service, employing safe and effective cleaning methods that protect the delicate fibers of your rugs. So, why settle for mediocre cleaning services when you can experience the best with us? Give us a call today at 410-864-8452 to get a free estimate and see the difference our rug cleaning services can make!