Air Duct Cleaning in Baltimore, MD
eM.Di Carpet Cleaning Baltimore are the best air duct cleaning providers in Baltimore and nearby areas, with professional staff that is well experienced in ducts and ventilation system cleaning. If the state of your air ducts may be impacting your health, let us help you. Give us a call at: 410-864-8452 and start breathing fresh.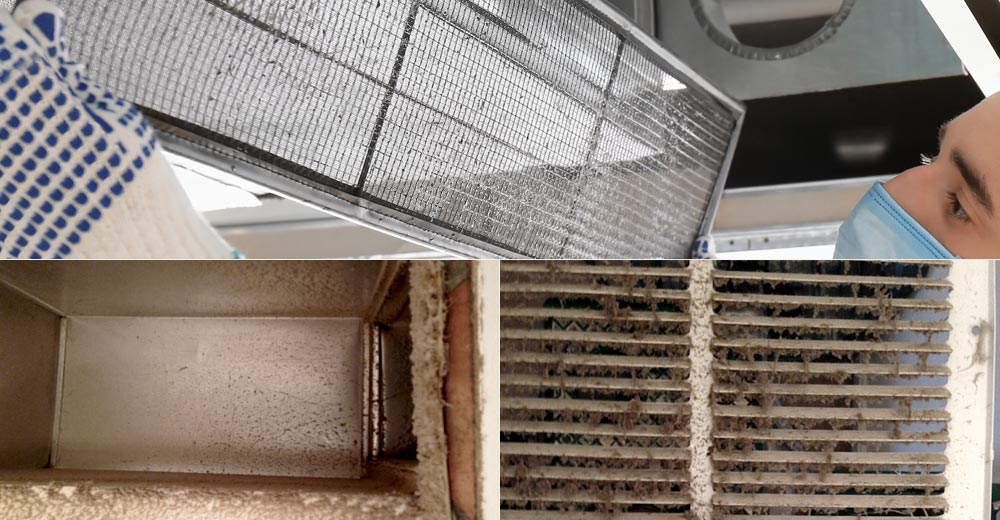 What Happens If Don't Get Air Ducts Cleaned?
If you are concerned about the quality of air in your home, then you've probably noticed the advertisements for plug-in air fresheners, disinfecting sprays and many more products that promise to clean up your indoor air. Now all these products are made for a specific area like the bathroom or for a specific situation like a strong animal's odor and basically miss the point. They only take care of the symptoms, not the source. If the air ducts and the whole ventilation system in your house are contaminated, that could be the source of the problem. The ducts are not only collecting the germs but every time the blower comes on more dirt and dust can blow back into your home.
So do you want to know why more people don't address the main problem and get the air duct system cleaned? Because if you can't see the dirt, you might not even know it's there. When you see a stain on the carpet you'll get it cleaned right away, because it bothers you and you want a flawless house. Air duct cleaning should be given the same priority as carpet cleaning, if not higher. Clean air may help you and your family to get sick less frequently, but it is especially important for asthma patients.
What Is the Process of Air Duct Cleaning in Baltimore?

Do you want clean and healthy air in your home for you and those around you? The first step you should take is to remove all the collected grime and contamination that collected in the air ducts over the years. And the best way to do it is to call a professional. The average homeowner just doesn't have the right equipment to get to every point in the ducts. We start by cleaning all the supply and return systems, continue with scrubbing the ducts from the inside, and finish up by drying the system, leaving you with shiny air ventilation ducts and some tips about how to maintain a clean air duct for a longer time. All the areas near where the work is done will be covered to prevent any of our machines causing damage to your property.
eM.Di Carpet Cleaning Baltimore will make sure you have the good indoor air quality that you and your family deserve. We offer services to Baltimore MD 21201 and our neighbors. Give us a call today!
How Much Does Air Duct Cleaning Cost in Baltimore?
The cost of air duct cleaning in Baltimore can vary depending on several factors. On average, homeowners can expect to pay between $300 and $500 for a standard cleaning. However, prices may be higher for larger homes or if additional services are required. It's important to obtain quotes from multiple reputable companies and inquire about their specific cleaning methods and guarantees. Remember, investing in air duct cleaning can improve indoor air quality and potentially reduce energy costs in the long run.
Air duct cleaning is an essential service that contributes to a healthy and efficient home environment. Take the first step towards a cleaner and healthier home today. Contact our professional air duct cleaning services in Baltimore for a free quote and breathe easier tomorrow.