Top Signs That Indicate It's Time for Professional Air Duct Cleaning
As a homeowner, maintaining the cleanliness of your home is a top priority. One of the often-neglected areas is the air ducts. Air duct cleaning is crucial in improving both the quality of air indoors and the efficiency of your HVAC system. At eM.Di Carpet Cleaning Baltimore, understand the importance of air duct cleaning, and we take pride in our professional and comprehensive cleaning services. In this article, we are going to discuss the top signs that indicate it's time for professional air duct cleaning and explain the benefits of using our cleaning services.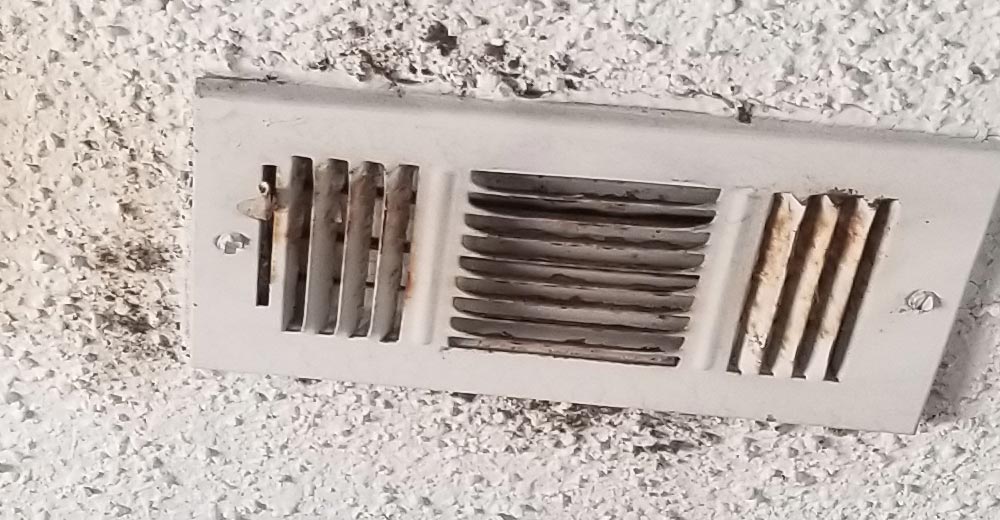 The Air Ducts Are Emitting a Strange Smell
One of the most obvious signs that indicate it's time for air duct cleaning is the presence of a strange smell in your home. If you notice a musty or stale odor, it may be a sign of mold or mildew growing in your air ducts. Our cleaning technicians know how to properly clean and disinfect your air ducts to eliminate all leading causes of unpleasant smells.
There's Visible Mold on the Ducts
If you notice visible mold growing inside your air ducts, it's time for professional air duct cleaning. Mold colonies can cause respiratory problems, allergies, and asthma attacks. At eM.Di Carpet Cleaning Baltimore, our technicians use state-of-the-art equipment to detect and remove mold from your air ducts.
There Is Reduced Airflow
If you observe a decrease in airflow through your air ducts, it could be a sign of an accumulation of dirt and debris, which obstructs the free flow of air. For this reason, it's essential to have your ducts cleaned by our qualified professionals. Our skilled technicians can clean your air ducts, allowing the free flow of air, thereby optimizing your HVAC system.
Allergy or Respiratory Symptoms
Your air ducts play a critical role in circulating allergens and irritants. Pollen, dust, and mold spores can accumulate in your air ducts, causing recurring allergies or respiratory symptoms. For this reason, you need to call us to take professional action. Our experts will clean your air ducts, removing all allergens and irritants, thereby alleviating allergy or respiratory symptoms.
There Was a Recent Renovation
Recently, if you have undergone any renovation work, it may result in dust and debris that can find their way to your air ducts. For this reason, cleaning your air ducts after a renovation is crucial. Our cleaning technicians understand the importance of cleaning air ducts after renovations, and we are here to help.
How Often Should Air Ducts Be Cleaned?
The frequency of air duct cleaning depends on several factors, including the size of your home, the number of occupants, and environmental factors such as pets or nearby construction sites. As a general guideline, it's recommended to have your air ducts professionally cleaned every three to five years.
However, certain situations may warrant more frequent cleanings. If you have pets that shed fur or dander excessively, if someone in your household has allergies or respiratory conditions, or if you've recently undergone major renovations, more frequent cleanings may be necessary.
At eM.Di Carpet Cleaning Baltimore, we provide personalized recommendations based on your specific circumstances. Our expert technicians will assess your air ducts and advise you on the ideal cleaning schedule to maintain optimal indoor air quality.
Advantages of Expert Air Duct Cleaning
When it comes to air duct cleaning, opting for professional services offers several advantages over DIY methods. Here are some compelling reasons to choose eM.Di Carpet Cleaning Baltimore for your air duct cleaning needs:
Thorough Cleaning: Our skilled technicians utilize advanced equipment and techniques to ensure a comprehensive cleaning of your air ducts, eliminating dust, allergens, and contaminants effectively.
Improved Indoor Air Quality: By removing pollutants from your air ducts, our professional cleaning services contribute to a healthier living environment, reducing the risk of allergies and respiratory issues.
Energy Efficiency: Clean air ducts allow for improved airflow, reducing strain on your HVAC system and increasing its energy efficiency. This, in turn, leads to lower utility bills.
Expertise and Experience: Our team at eM.Di Carpet Cleaning Baltimore consists of experienced professionals who are trained in the latest industry standards and techniques. You can trust us to deliver exceptional results and ensure your complete satisfaction.
Take Control of Your Indoor Air Quality: Schedule a Professional Air Duct Cleaning Today!
Maintaining clean air ducts is essential for good indoor air quality and HVAC performance. If you have noticed any of the signs mentioned above or if your air ducts haven't been cleaned for some time, it's time for professional cleaning. At eM.Di Carpet Cleaning Baltimore, we believe that our professional services are the best solution for cleaning air ducts. Get in touch with our professionals today to schedule a cleaning appointment and keep your HVAC system healthy and functioning correctly.